What Makes Us Different?
You make us different. Your goals are our goals and your success is our success. We have been changing lives since 1979 with orthotics and other technologies, and our family-style approach to serving this profession means that you are one of us, and we will not quit until you are satisfied. We use the best technologies available to customize an orthotic to your body and design it to give you the confidence to change the world.
About Orthotics
Orthopedics and Orthotics are being used interchangeably, however there are some differences. Orthopedic devices are designed to prevent or manage musculoskeletal problems, while Orthotics are designed to support or straighten weak joints or limbs.
Together, Orthopedic and Orthotic devices can treat a wide range of diagnosis, including, but not limited to:
Plantar Fasciitis – Heel Pain
Flat Feet – Fallen Arches
Bunions – Hallux Valgus
Hammertoes
Heel Spurs
Osteoarthritis
Cranial Deformities
Post Polio
Charcot deformity
Scoliosis
Bursitis
Joint instabilities
Foot drop
Osteoporosis
Those recovering from foot and/or ankle surgery
Cranial Helmets
Helmet therapy is not painful or uncomfortable for your baby and is used to gently correct the shape of the cranium over time. Many times your baby's head shape can correct itself through conservative treatments such as repositioning and physical therapy; however, in some cases it might not be enough. The good news is, when caught early in infant stages, even severe cases are highly correctable through a combination of physical therapy and helmet therapy.
Pediatric Orthotics
Starting at infancy and carrying through all stages of development, many children will require orthotic treatment. Our multidisciplinary approach for pediatric support services will address the unique and individual needs of each child that comes through our doors. Your child will receive personal, high-quality attention to provide the greatest rehabilitation outcome possible.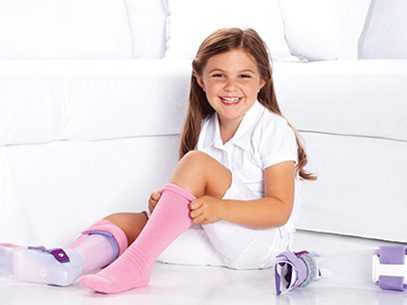 Spinal Orthosis
The primary goals of spinal orthoses are to support and stabilize a weakened muscle group, correct a curvature of the spine and facilitate the healing of a fractured spine. For children who are still growing and have less severe spinal curvatures, a back brace may be prescribed as a nonsurgical treatment to reduce the severity of your child's spinal curvature.
Abnormal curvature and twisting of the spine could affect children during growth periods; this is known as Adolescent Idiopathic Scoliosis (AIS). Our bracing options can help manage this spine irregularity by offering either full-time or night-time orthotic devices that correct spinal position by applying appropriate and comfortable pressure to the torso.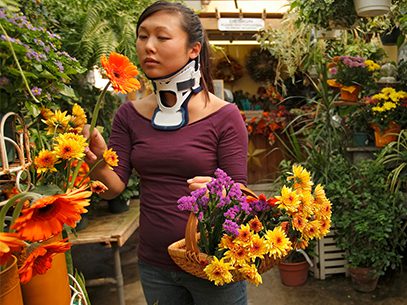 Lower Extremity Orthosis
Conditions like cerebral palsy that affect the neuromuscular system are complex and require close attention from specialists. Our Certified Orthotists begin by addressing the individual needs of each patient and setting treatment goals appropriate for his or her condition.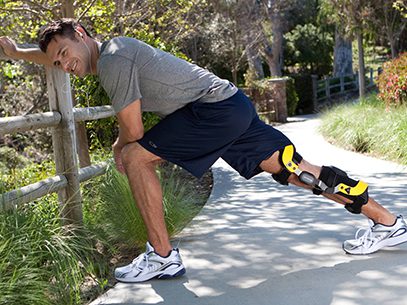 Upper Extremity Orthoses
Hand, wrist, elbow and arm orthotics are designed to provide a range of positions to treat post-operative conditions, sports injuries, elbow instability, repetitive stress injuries and to manage soft tissue contracture.
FAQ
What is an orthosis?

Orthosis is the term for an externally applied device that is designed and fitted to the body to achieve one or more of the following goals: supports, aligns, prevents, protects or corrects deformities or improves function for a section of the body
How long does it take to get my orthosis?

Unfortunately this is never an easy question, nor as straightforward to answer as everybody is different. Our staff will be able to give you a better idea after your initial appointment.
What if my orthosis is uncomfortable?

Some factors that would cause an orthosis to be uncomfortable may include orthotics that are slightly too long, not properly fitted, incorrectly designed or are worn out. The best way to know if an adjustment is needed is the duration of your discomfort.
How do I keep my orthosis clean?

Periodically, you should clean orthotics and inserts with mild soap or detergent and a soft cloth or sponge. Let them air dry thoroughly, usually overnight, before placing them back into your shoes.
How long do I wear my orthosis?

Orthotics can last from 1-4 years. They can last longer depending on your body weight and activity level. Custom orthotics can typically be "refurbished", so DO NOT throw them away.
Schedule an appointment with us to learn more about how orthotics or orthopedics can empower you to have the confidence to change the world.